Families should enjoy the benefits of Home comfort no matter what your budget is. Our pricing for our heating and air conditioning systems are very affordable and retain the superior quality we offer our customers. We serve Texas residents in the greater Houston area and surrounding Texas communities. For complete details regarding financing, including special promotional offers and additional term plans, please speak with one of our sales professionals.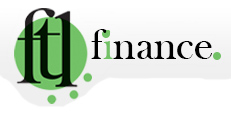 View Financing Options


FTL Finance offers convenient fixed interest rate financing for residential HVAC (heating, ventilation, and air conditioning) equipment purchases. Our outstanding customer service provides rapid turnarounds and fair evaluations of entire credit histories, not just score.


FTL Finance specializes in lease financing of HVAC equipment for residential properties since 1996. By working with contractors across the country we have built a rapid response financing system customized to your needs.